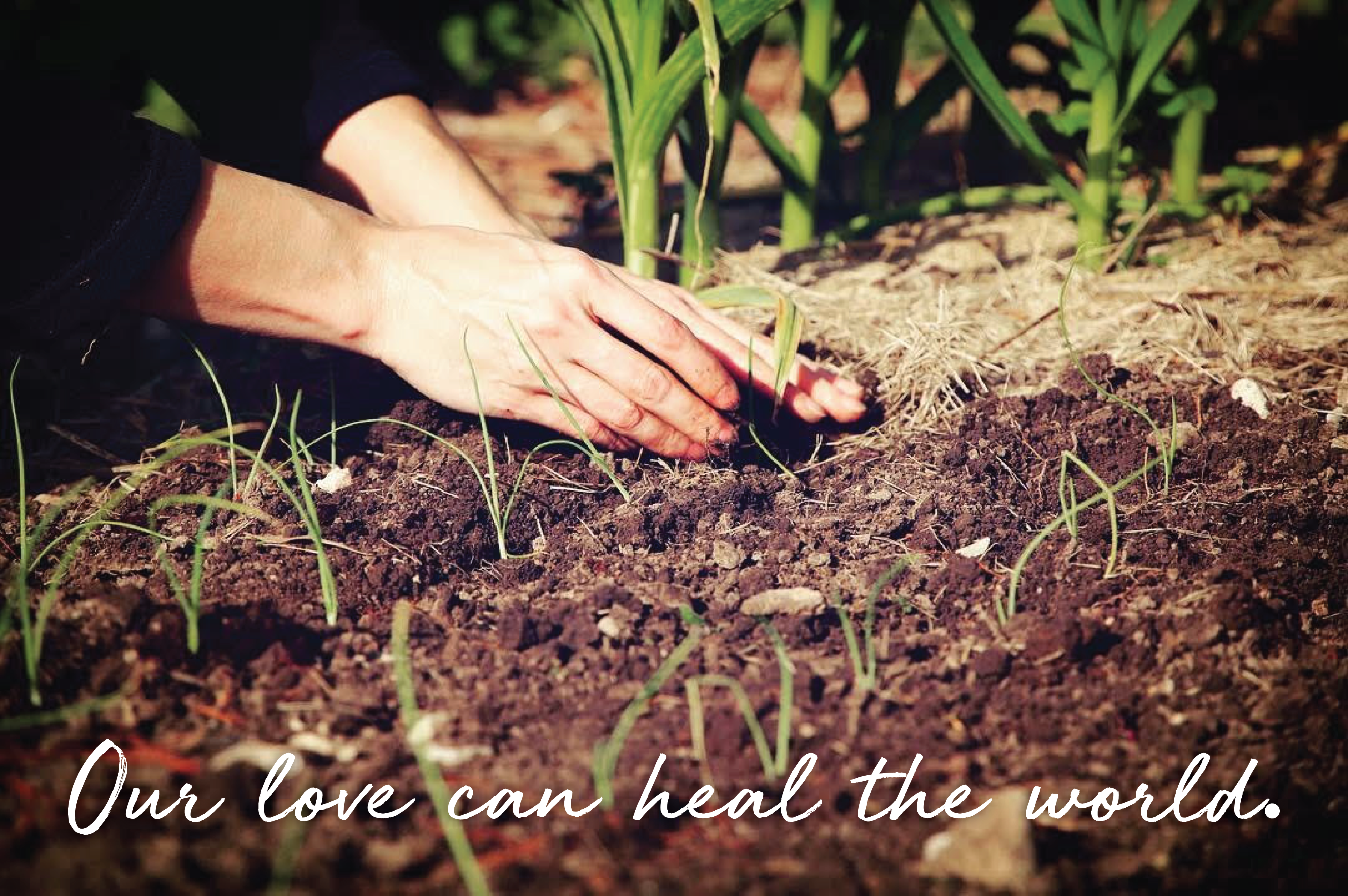 We all want to live in a DuPage with breathable air, food-safe soil, and drinkable water.
Local economies are suffering, democracy is at stake, and scientists are telling us that our ecosystem might collapse.
This is because our entire society has been designed to perpetuate radical consumption.
What we need now is a complete metamorphosis.
We need to design a completely new way of life.
We need a sustainability culture.
That's why we created Sustain DuPage.
Our nonprofit is a local platform for transformative action.
We're building a new culture: a DuPage sustainability culture.
We are strengthening our regional economy, taking back our government, and preparing our communities for the dangers of climate change.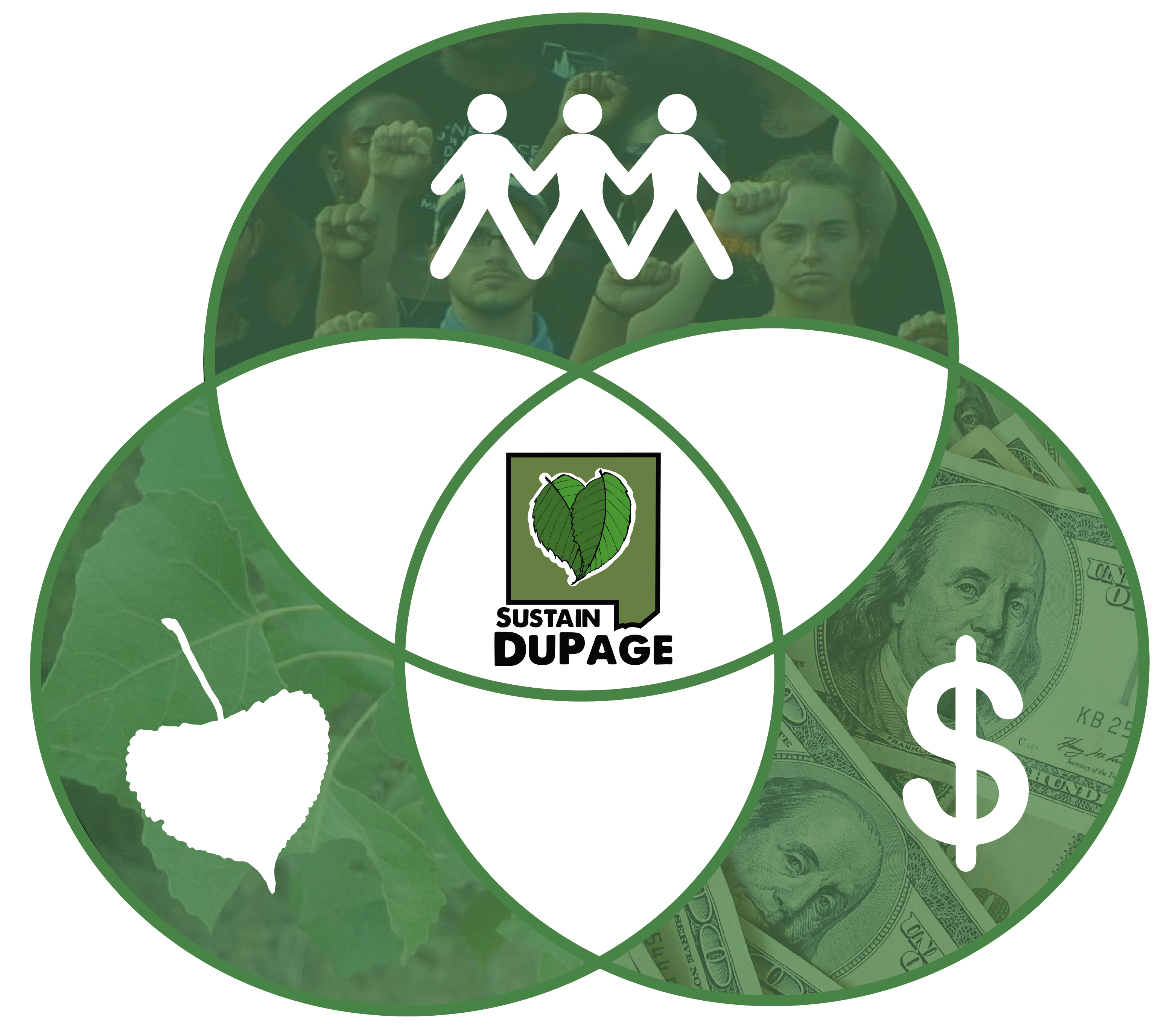 But seriously though, what do you actually "Du?"
We created five projects to achieve our mission of creating the DuPage sustainability culture we described above.
We call these projects our "focus areas."
Click the logos below to learn more about each focus area.
Andrew Van Gorp, Founder
Andrew graduated from Northland College earning a B.A. in Sustainable Community Development with a focus in Sustainable Agriculture and Native American Studies. He's a filmmaker, fossil fuel abolitionist, community organizer, fiber artist, printmaker, and graphic designer. Contact him here.
Huma Rashid, Board Member
Huma graduated from North Central College and the John Marshall School of Law, and has been a practicing criminal defense attorney for almost four years. She is an avid food truck enthusiast, and a reluctant blogger. Huma co-directs the EC3 mission project. Contact her here.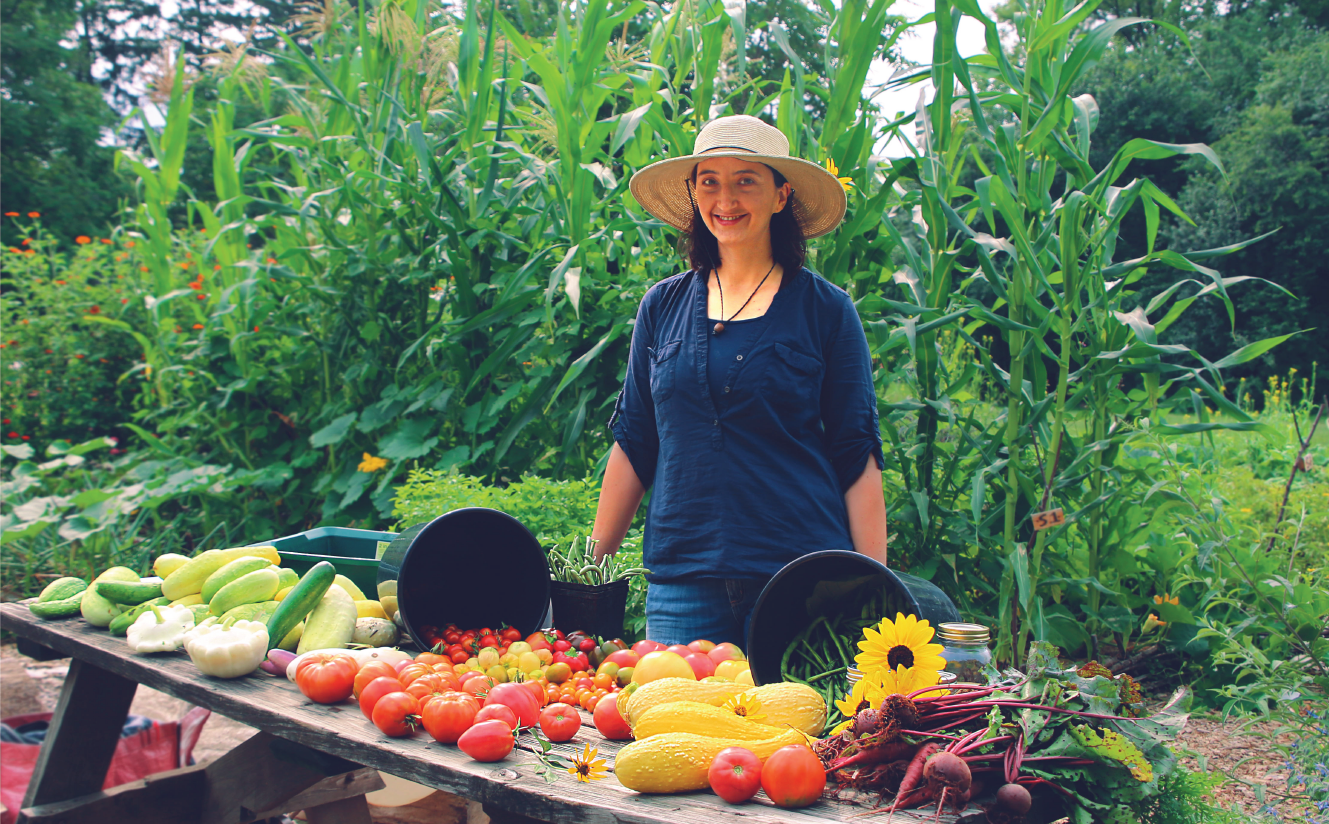 Lindsay Zimmerman, Board Member
Lindsay graduated with a B.F.A. in Art and Animation, and has 15 years experience in advertising and broadcast media, and more recently user interface design for a variety of tech start ups. She participates in farming classes/ conferences, and experiments with sustainable growing techniques in her own garden. She brings all of this expertise together in her role as Director of the Sustain DuPage Gardeners. Contact her here.
Beth Weiner, Board Member
Beth Weiner is the founder and director of the Sustain DuPage Turners. She received her BA in English literature from North Central College, focusing her studies on Environmental and Feminist literature. She has worked at the Morton Arboretum and is currently employed at the American Marketing Association in Chicago, Illinois.
It is Beth's hope that the Turners can be a hub for open discussion, learning, and thought leadership on environmental topics in literature and current events. Contact her here.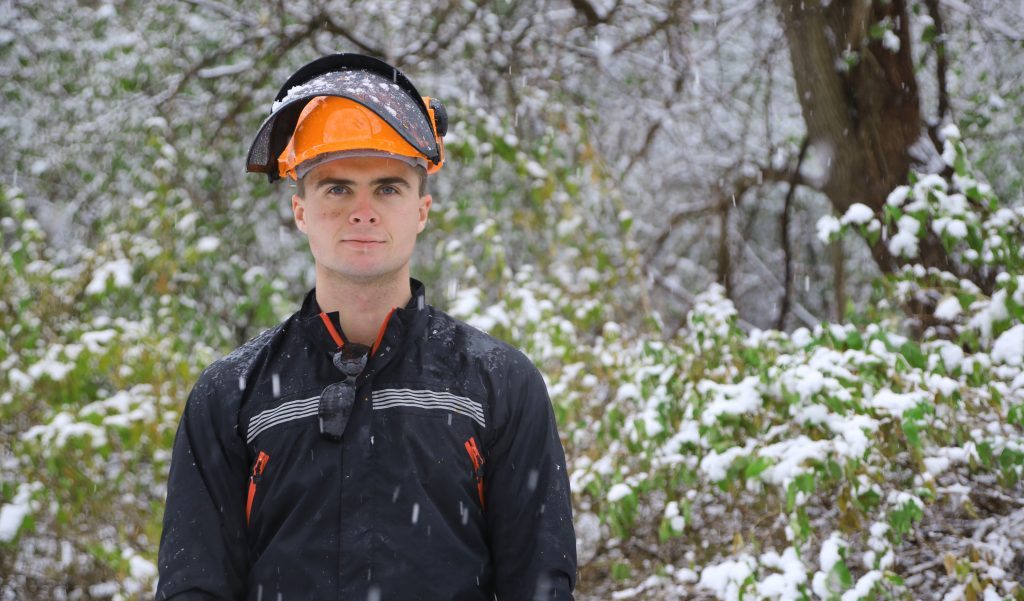 Quinton Jensen, Board Member
Quinton has been a grounds maintenance worker for the Forest Preserve District of DuPage County since 2015 and is passionate about restoring continuous habitat throughout the region for maximum biodiversity and enjoying it while treading lightly. Contact him here.
Apply to Be a Board Member!
To Apply:
-Applicants must be 21 or older
-Applicants must have donated 10 hours of time to a Sustain DuPage Mission Project at the time of application.
-Sustain DuPage takes inclusivity very seriously. All applicants will be required to sign and return our Intersectionality Clause.
-Board Members are required to organize a minimum of one event a year.
-Board Members are required to attend the monthly volunteer meeting and are strongly encouraged to attend all events.
To apply, please email us here answering the following:
1) Describe your professional background.
2) How long have you lived in DuPage County?
3) In what ways are you engaged in your local community?
4) Do you have a specific passion within the realm of sustainability?
5) Are you able to meet the Board Member time expectations (listed above)?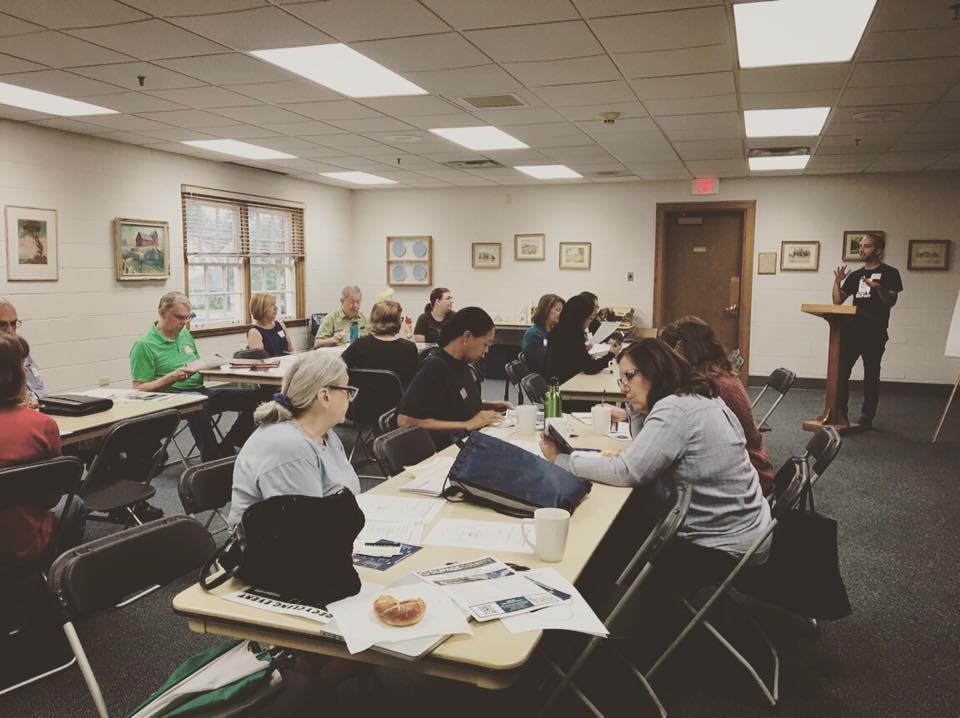 Want us to attend your organization's next meeting to present a powerpoint on the work we do?
(We regret that we only have the capacity to present within DuPage County at this time).
Please contact us with any questions or comments you may have.