What to Know!
We are grateful to be so graciously hosted by the Theosophical Society- a separate nonprofit who allows us to grow food on their land. Paramount to our usufruct agreement is that we follow Theosophical Society rules. These are simple: no substances (alcohol or otherwise) and no meat.
Bathrooms are available Monday-Saturday, 9AM-12PM, 1PM-5PM.
Children are welcome in the garden at a ration of 1 adult: 4 children!
We like to eat in the garden a lot! If we are having a potluck, please make sure to bring your own reusable cutlery!
Other things you might want to bring:
water bottle, close-toed shoes, sunscreen, bug spray (if you think you need it), reusable bag, reusable cutlery, bandana, relatively non-perishable snack, fully charged cellphone.
We provide safety glasses, gloves, first aid kit, and tools.
That was easy!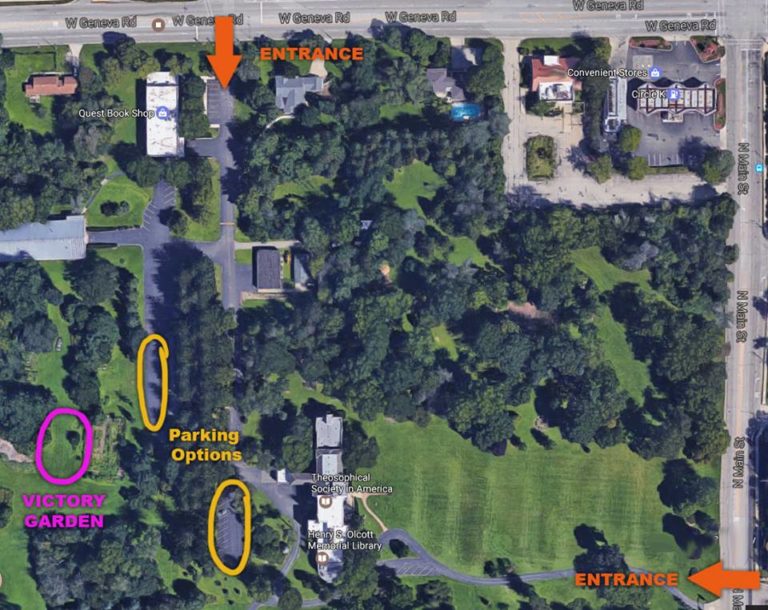 How to Find Us When You Arrive:
Sustain DuPage Victory Garden